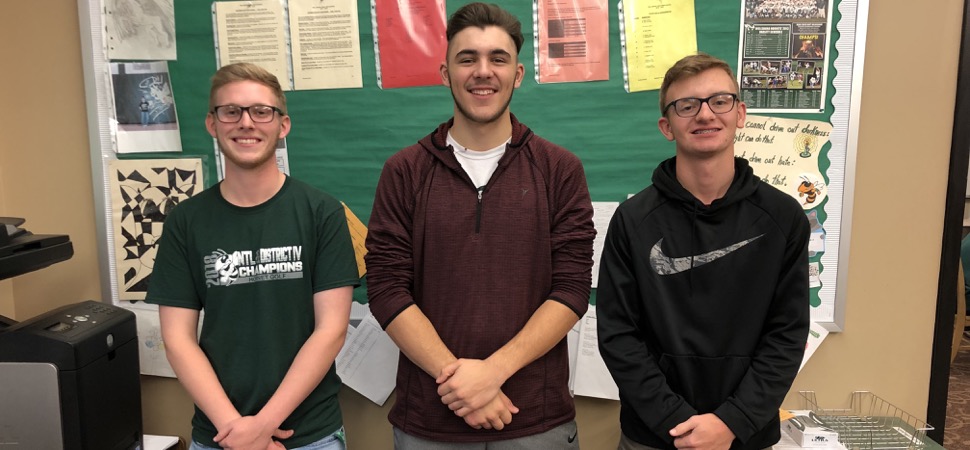 4 Hornets named to NTL Golf All-Star team
By: Ed Weaver | PIAA District IV | November 14, 2018 | Photo courtesy Ed Weaver
Four members of the Wellsboro Golf team were named to the NTL All-Star Golf team on Tuesday, November 13.
Seniors Ben Barnett and Brandyn Tuttle and juniors Ty Morral and Joseph Propheta were all selected to the team and each were 1st team selections.
Barnett led the Hornets with a 78.43 average and shot 83 for his career. Barnett also was the league's first PIAA medal-winner since TJ Howe (Northern Tioga, PIAA co-Champion) in 2005.
Tuttle shot 82.71 on the season with a low of 79 for the season and a 3rd place finish.
Morral had the Hornets' third best average and the league's 5th best (83.43) with a 2nd place finish this year at Towanda.
Propheta averaged 84.14 for the season and had 3 4th place finishes on the season, with his best round being a 79 at River Valley.
Barnett and Morral also took home additional awards. Morral was named the NTL's Most Improved Player as he dropped 10 shots per round off his 2017 scores and 22 shots from his freshman year.
Barnett, along with Troy's Hayden Dewey, received the Scott Taylor Memorial Award as the league's Sportsman of the Year.
"This award is a direct result of how Ben carriers himself on and off the golf course in relation to the players and coaches from the other schools," said coach Steve Macensky. "They are the ones who voted for him. This award represents Ben as a person, not a golfer. It is a great honor for him to be seen as a good sportsman by his fellow competitors. I'm very proud to have had to opportunity to coach Ben for the last four years. He has been a great representative of Wellsboro sports."
WellsboroGolf.com would like to congratulate Ben, Brandyn, Ty, and Joseph on being named to the NTL All-Star Golf team.
View the complete 2018 NTL All-Star Golf team.