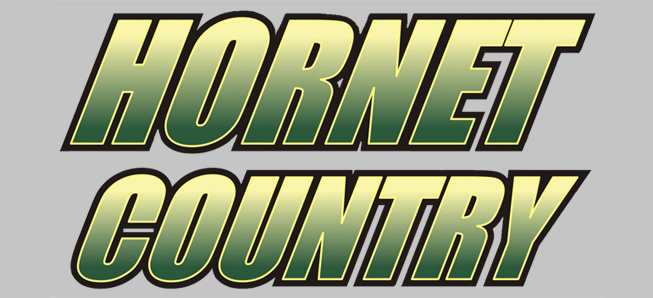 Hornets topple Williamson, improve to 2-2
By: Ed Weaver | PIAA District IV | December 15, 2018
The Wellsboro Varsity Boys Basketball team evened up their record at 2-2 with their second straight NTL win after topping Williamson 65-28 on Friday, December 14.
Williamson hit an early three-pointer to take an early 3-2 lead over the Hornets, but Wellsboro soon found their rhythm and went on an 18-4 run to close out the quarter. Wellsboro then put the game away with a 30-point second quarter, led by sophomore Joseph Grab (11) and senior Hunter Brown (9) to lead 48-11 at halftime.
Both teams scored 17 points each in the second half.
Four Hornets scored in double-digits on the night, led by senior Brandyn Tuttle with 18 points, Brown with 13, Grab with 11, and senior Andrew Brelo with 10, including an alley-oop dunk off a Grab assist to start the second half. Senior Holden Kennedy added 5 points, senior Tanner Button scored 4, junior Andrew Larson added 3, and junior Daniel Mitchell chipped in with a point.
Tuttle grabbed 6 rebounds, Grab and Button each had 5 assists and 3 steals, Brown grabbed 6 boards and had 4 steals, Brelo added 4 rebounds, Kennedy made 6 steals, and Mitchell added 3 rebounds.
Carter Strange had 8 points to lead Williamson.
In the JV game the Hornets won 56-15 for their first game of the year. Juniors Karter Witmer and Ty Morral each had 11 points while freshmen Isaac Keane and Liam Manning had 9 points. Junior Tyren Wetzel added 6 points off the bench, both of three-point shots.
The win improves the Hornets to 2-2 overall (2-0 NTL Large School Division). The team will be back in action on Wednesday, December 19 at North Penn-Liberty.