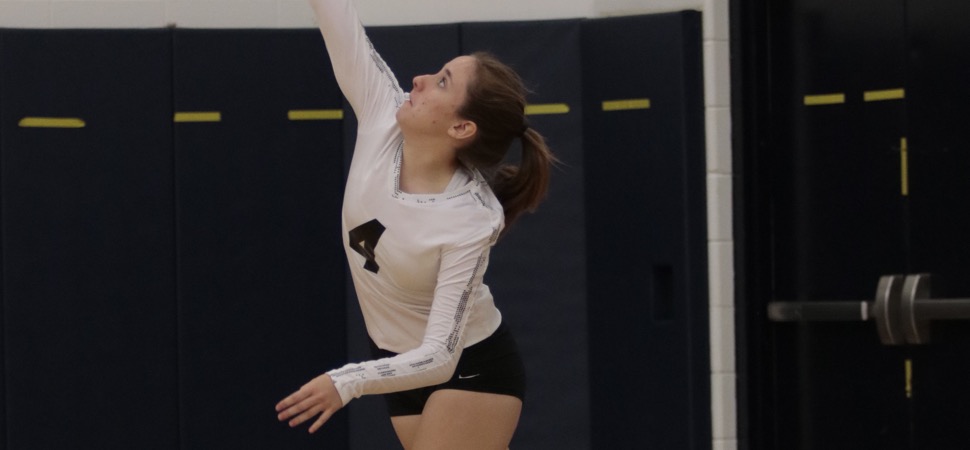 Lady Hornets sweep Towanda in D4 Semis
By: Ed Weaver | PIAA District IV | October 30, 2019 | Photo courtesy Charlie Berch
The Wellsboro Volleyball team swept Towanda for the third time this season to advance to the District IV title game on Tuesday, October 29.
The Lady Hornets won the first set 25-12, took the second 25-15, and closed out the match with a 25-16 third set win.
Senior Caitlyn Callahan led the Lady Hornets with 22 kills, 7 digs, and 6 points, senior Ryann Adams had 17 points (3 aces) and 8 digs, junior Breighanna Kemp had 21 assists, 8 digs, 8 points (2 aces), and 5 kills, and senior Megan Starkweather had 7 assists, 6 blocks, 6 kills, and 5 points (1 ace).
Junior Bailey Monks added 5 blocks and sophomore Jordan Judlin chipped in with 9 assists.
The win improves Wellsboro to 18-3 and sets up a rematch of last year's District IV Class AA championship match with rival North Penn-Liberty. Game time is set for 7:00 p.m. following the Class A game between Canton and Northeast Bradford at Williamson High School.