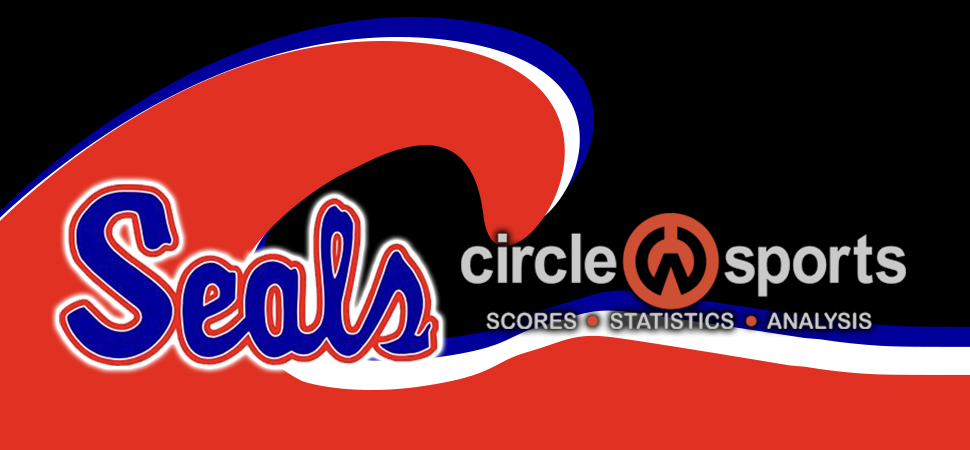 Jersey Shore routs Selinsgrove in district final
By: Selinsgrove Athletics | PIAA District IV | November 12, 2021
JERSEY SHORE - Selinsgrove's offense couldn't get untracked during the District 4 Class 4A championship game against Jersey Shore.
And unlike the first meet, the Bulldogs' offense was ready for the challenge of the Seals' defense.
The Jersey Shore defense came up with seven sacks, and limited the Seals to 14 total yards of offense in a 41-0 Bulldogs' win Friday that gave Jersey Shore its fourth consecutive District 4 championship.

"We struggled to get anything going. As a whole — in all three phases of the game — (Jersey Shore) put it together, and did a real nice job," Selinsgrove coach Derek Hicks said.
The Bulldogs (12-0) will face Allentown Central Catholic, a 21-14 winner over Northwestern Lehigh, in the first round of the PIAA playoff next week.
Selinsgrove finishes the season at 8-4.
"Those seniors stayed positive when we started the year 0-2, and led us to a nice season," Hicks said.
Tucker Teats opened the game with a 44-yard kickoff return to the Jersey Shore 41, but Dierk Stetts sacked Mark Pastore on third down to force a three-and-out.
Jersey Shore put together a 10-play, 70-yard drive to take an early 6-0 lead on Hadyn Packer's 2-yard TD run with 7:47 left in the opening period.
"To not do anything after the big return, and then give a up score was huge, but honestly, the special teams were key, too," Hicks said. "They had a lot of short fields."
After the teams exchanged punts, the Bulldogs put together a 63-yard, 11-play drive to take a 13-0 lead when Cayden Hess went over top of the defensive back in one-on-one coverage for a 22-yard TD grab with 7.2 seconds left in the first quarter.
The Bulldogs then had back-to-back sacks to open the second quarter, forcing another Seals punt. A 20-yard Kooper Peacock return set up a 36-yard TD drive capped by Packer's 5-yard TD run to make it 20-0.
Peacock then added a 34-yard punt return helped by a helmet-to-helmet call to set up a 9-yard TD drive, capped by Brady Jordan's 3-yard TD run to make it 27-0 at the break.
Selinsgrove's defense settled in the second half, getting four punts and a turnover on the first five Jersey Shore possessions, but the Seals offense never got on track.
Brandon Hile in his final game in a Selinsgrove led the team with 15 tackles, while junior linebacker Corey Rumberger added 12 tackles.
Brady Jordan picked off a third-quarter pass, and returned it 55 yards for a touchdown to push the lead to 34-0 with 8:50 left in the third quarter.
It will be a learning experience for the Selinsgrove team, who certainly has some important seniors to replace, but will have a strong nucleus returning.
"The bottom line is in the offseason we've got to get to work, because (Jersey Shore) loses two or three guys on either side of the ball, but everybody's back," Hicks said. "We're going to see a lot of the same guys next season."
---
DISTRICT 4 CLASS 4A
CHAMPIONSHIP GAME
JERSEY SHORE 41, SELINSGROVE 0
Selinsgrove (8-4);0;0;0;0 — 0
Jersey Shore (12-0)13;14;7;7 — 41
SCORING SUMMARY
First quarter
JS-Hadyn Packer 2 run (kick failed)
JS-Cayden Hess 22 pass from Brady Jordan (Breck Miller kick)
Second quarter
JS-Packer 5 run (Miller kick)
JS-Jordan 3 run (Miller kick)
Third quarter
JS-Jordan 55 interception return (Miller kick)
Fourth quarter
JS-Gabe Andrus 4 run (Miller kick)
TEAM STATISTICS
Sel;JS
First downs;6;18
Rushes-yards;30-(-22);50-209
Passing yards;36;132
Passing;6-19-4;12-28-0
Fumbles-lost;2-0;1-1
Penalties yards;8-46;6-45
INDIVIDUAL STATISTICS
RUSHING – Selinsgrove: Brandon Hile 6-26; Tucker Teats 10-10; Ethan Miller 2-8; Logan Othoudt 1-0; Steven Miller 1-0; Nate Aument 1-0; Mark Pastore 9-(-66). Jersey Shore: Brady Jordan 14-61, TD; Elijah Jordan 11-53; Hadyn Packer 14-52, 2 TDs; Gabe Andrus 6-31, TD; Tate Sechrist 4-12; Cayden Hess 1-0.
PASSING — Selinsgrove: Pastore 6-19-4, 36 yards. Jersey Shore: B. Jordan 12-28-0, 132 yards, TD.
RECEIVING — Selinsgrove: Gavin Bastian 2-16; S. Miller 1-13; Teats 1-10; Aument 1-1; Hile 1-(-4). Jersey Shore: Hess 8-100, TD; Kooper Peacock 2-20; Conner Griffith 2-12.